Dental Crown

Temecula, CA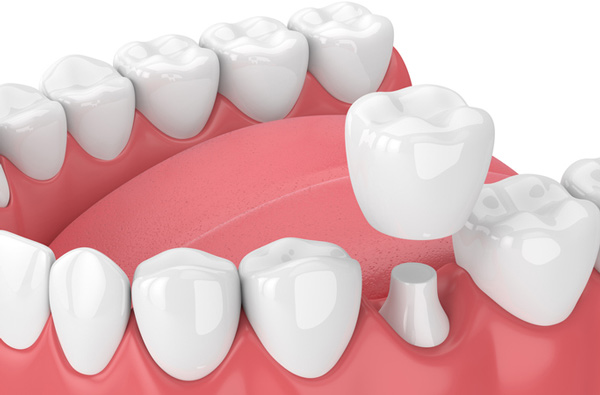 Your crown will be a tooth-like covering that is placed over your tooth and is also referred to as a dental cap.

A dental crown will cover a severely damaged tooth including the visible portion that needs to be replaced. As life moves forward, your teeth may naturally become damaged.

Our dentists at Picasso Dental Care offer crowns as a way to treat teeth that need to be partially replaced.


X-Rays First

A dental crown procedure may require two appointments. During your first appointment our dentist will examine and prepare your damaged tooth.

First, our assistants will take an x-ray of your tooth, including its roots, and the bone that surrounds it. When an x-ray is taken the photos will help our dentist precisely determine the extent of decay in your tooth.

If your tooth's pulp has sustained damage, then you may need a root canal treatment that will be required before a dental crown can be placed.

The pulp is the innermost part of your tooth, and it is made up of your nerves, blood vessels, and connective tissue.


We Will Use Anesthetics

Your dentist may begin to prepare your tooth to receive a dental crown. If you need a dental crown, your teeth must be in the right shape meaning our dentist will need to reshape your tooth.

Before shaping your tooth, our dentists will inject the patient's mouth with a local anesthetic. Then we can file or build up your damaged tooth to be able to support the crown.

The dental crown will be manufactured at a dental laboratory, and our dentist will make an impression of your tooth and the tooth opposite to the crown.

Finally, our dentist will cover your tooth with a temporary crown and hold it in place with temporary cement.


Your Crown Will Be Durable

Dental crown procedures done at our office may be made of a handful of different materials including metals like gold or silver, porcelain, ceramic, or resin.

We will use local anesthetics once more to ensure that your crown procedure goes smoothly and now your crown can be permanently cemented into place.


Dental Crown Care Is Easy

A new dental crown can last up to 15 years provided with proper dental care. If you provide your crown with proper care you will need to brush after each meal, floss every day, use fluoride mouthwash, and visit our office every six months for a checkup and cleaning.

After your procedure, your teeth will still be susceptible to decay and gum disease. So make sure that you practice a proper oral hygiene routine.


Dental Crowns Frequently Asked Questions

You can read answers to common questions that the patients usually ask when their dentist recommends a crown for their tooth.


Smile with a Crown

If you have any further question feel free to consult with us now and allow us to be your trusted dental health care provider and call (951) 383-2021.