Patient Testimonials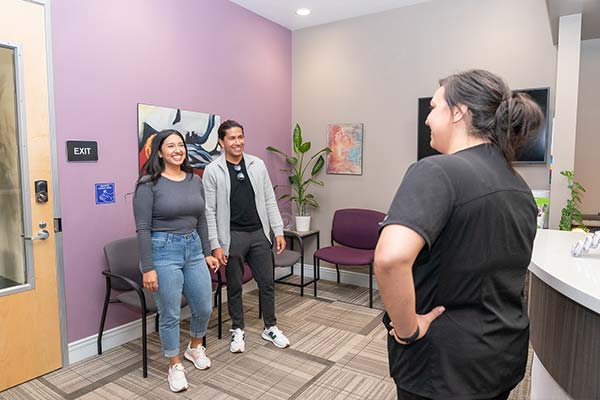 We love to hear from you!

We love hearing from our patients, take a moment to leave us a review on Facebook or Google.


Read what our other patients have been saying:
Emily E.
Picasso Dental is a very clean, professional and inviting place to have go to. The staff was pleasant and educational. They explained why they were doing things and were thorough when it came to pictures and cleaning.
Rachel A.
This place is great ! Dr.Le and Sonia are awesome I Have had other Dentist before but none better that Dr. Le and his assistant Sonia . The office staff is great , warm , friendly and always have as smiles on their faces.
Amber Y.
Dr Vinh & his staff are truly amazing! From the moment that you walk in the door to being greeted by Coral & Carla and then walking back for treatment with Josselyn and her awesome service! The music is friendly and makes you want to sing along, forgetting why you are there in the first place.

I would highly recommend Picasso Dental Care to anyone looking for quality, friendly service with a genuine Smile!
Ryan R.
Dr. Vinh and his staff Lexi, Sonia and Bri are amazing. They are professional, friendly and truly sincere in the way they care for their patients. I am so glad I went to Picasso dental and I highly recommend them.
Kathie M.
Very friendly and helpful staff. Excellent dental services provided. I have had dental cleanings and and other services. The best dental experiences I have ever had were here at Picasso Dental Care.
Alex P.
Super friendly staff up front, Dental Hygienist rocks and Amazing Dentist! Would strongly recommend to friends, family and all.
Sondy D.
Such an amazing Dentist and staff they are for the clients great care. This is the Best Dentist ever. Highly recommend them.