Dental Fillings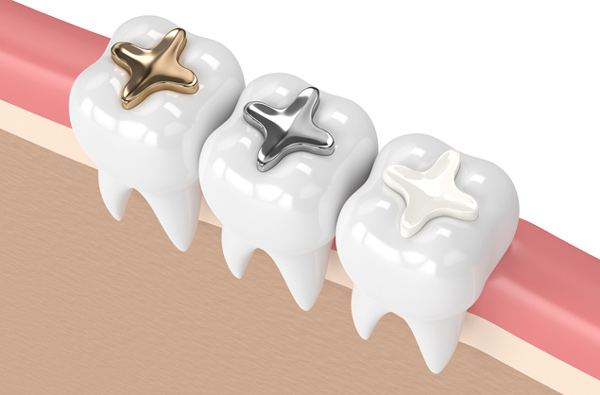 At Picasso Dental Care we encourage our patients to do their part in the fight against tooth decay with that in mind we can provide the best care possible. If you have been to the dentist before you may have heard of a filling or even received one yourself.

Fillings are a type of restorative dentistry practice that is used to treat cavities. Cavities are one of the world's most common health issues. Having a cavity may cause symptoms like tooth sensitivity, pain when biting, and spontaneous toothaches. If you suspect you have a cavity then you should schedule an appointment at our office now to take care of your teeth before it is too late.


Practice Good Dental Health Daily

To prevent cavities, it is important to practice good oral hygiene. If you give your teeth sufficient attention every day you can maintain them. You should brush and floss your teeth twice a day or ideally after each meal, and use fluoride toothpaste or mouthwash. You should also regularly visit our dentist every six months to receive a cleaning. When a cavity is left untreated it will affect the deeper layers of the tooth. This can lead to an abscessed tooth which is an infection at the root.


Your Filling Will Be a Short and Painless Procedure

When you have a cavity, a simple procedure will follow to extract the decay and restore your tooth. Having treatment for your filling at our dental office, local anesthetics such as lidocaine will be used. Our experienced dental professionals will inject the area using a needle. The injection may cause some discomfort, do not worry because this will numb the area and prevent pain during your procedure.

Once the area is numb enough, our dentist can proceed and begin to remove your tooth's decay using a drill, laser, or air abrasion instrument. Without being filled, the void is susceptible to further decay and bacteria may build up in the area. Our dentist will use an approved material to restore your tooth's structure. Our dentists will cure and harden the material with ultraviolet light. Finally, our dentists will file and polish your restored tooth to make it smooth and shiny.


Your Filling Will Be Durable

There are a variety of materials available to fill your cavity including gold, silver, porcelain, and resin. Considering what type of material you will receive may depend on the following: the extent of the decay, the location of the decay, insurance, and cost. The most durable material is either gold or silver amalgam, these materials may last up to 10-15 years. To have a more natural look, you should choose composite resin fillings that come in white, a more natural color, but are also more expensive. A complex cavity may require an indirect filling or a temporary filling. To maintain your fillings you must practice good oral hygiene daily.


Get Treatment For Your Cavity

As soon as you suspect you have a cavity it is important to schedule an appointment at our dental office. Picasso Dental Care offers fillings as the best cavity treatments. Call (951) 383-2021 now and allow our experienced dental professionals to be your trusted care provider.