Dentistry for Kids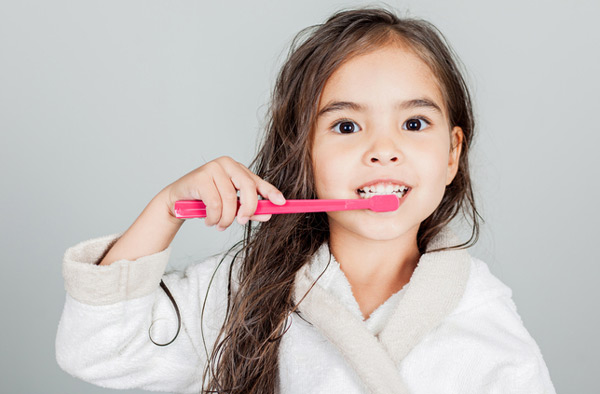 Our dentists at Picasso Dental Care are experienced in providing sensitive dental care for kids. Children should first visit the dentist when they are a year old. During this visit, we will examine the development of teeth and do a cleaning. Around six years old your child's baby teeth will fall out and their permanent teeth will grow in. By teaching proper dental hygiene, your child's teeth can be properly maintained for the remainder of their lives.


If You Have A Concern, It May Be a Common Issue

Regular dental exams will help you know the state of your child's teeth and how to care for them properly. By bringing your child to have their teeth examined every six months, your child's individual needs can be planned for as they grow their teeth. During childhood growth, dental complications are far more likely than when they become adults.


Persistent thumb sucking can shape the roof of their mouth, affect the formation of their jaw, and cause an overbite to form. Overbites are created when your upper front teeth protrude from your jaw. Overbites and underbites are also caused by having too much or too little room in your jaw for your teeth. When your teeth are not properly aligned, then your top or bottom set will begin to creep over the other.

While your child is visiting a pediatric dentist they may also be recommended for orthodontic treatments. Misaligned teeth are common and if it does not cause problems with your child's health they do not need to receive orthodontic treatment. If it is recommended by our dentist, your child's first visit to the orthodontist should occur when they are eight years old. If your child has spacing and misalignment problems because of jaw size, growth of wisdom teeth, or genetics, it can be solved with orthodontic practices.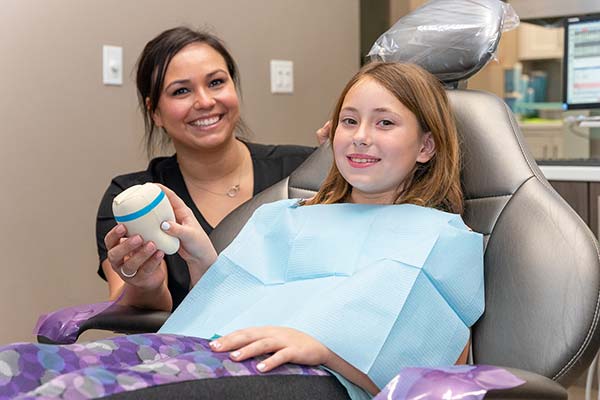 It's Okay If Your Child Is Nervous

To ease your child's mind about visiting the dentist you can try a few education methods beforehand. Introducing your child to our pediatric dentist at a young age will prevent anxiety about these visits for the remainder of their lives. Use positive language when you talk about visiting the dentist and open up about your experience, this will help your child enjoy their visit.

Be sure to let your child know that the dentist is a safe place and visits are important to good health. Knowledge of what might happen will make your child less nervous. Dental practices are a good opportunity for children to exercise their independence and feel proud of themselves. When your child knows they will be taken care of and rewarded for taking care of themselves they will enjoy their time at the dentist.


Schedule Your Child's Appointment Today

If you are looking for a dentist, our dental professionals at Picasso Dental Care, want to create a rewarding experience for every family that visits. Allow us to be your child's trusted dental healthcare provider by calling us at (951) 383-2021 to schedule an appointment now.