Meet Dr. Vinh Le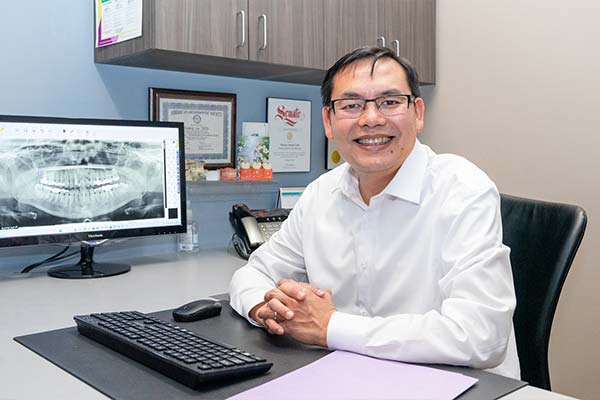 Dr. Vinh Le received his Doctor of Dental Surgery (D.D.S.) degree from The University of California, Los Angeles School of Dentistry in 2003. He then joined the post graduate training within UCLA health care system where he provided compassionate care to medically compromised patient or dental phobic patients under sedation in hospital setting. He completed his extensive post-doctoral trainings in implant dentistry from Loma Linda University in 2008.

Dr. Vinh Le is a warm, gentle, and caring person. He places great emphasis on listening to his patients, and he likes to make sure that you are comfortable and at ease throughout your dental visits.

Dr. Vinh Le is licensed by the state of California to perform oral conscious sedation and IV sedation for adults. He is a standing member of American Academy of Implant Dentistry, American Dental Society (ADA), California Dental Association (CDA), and The San Diego County Dental Society.

Dr. Vinh Le is happily married and has two little girls that he loves spending his time with when he is not working. He enjoys reading, traveling, and finds time to squeeze in a good movie once a while.